The Best Classic Route
Great quality ice and mixed routes are on the agenda for this high energy week of technical alpine climbing.
With thousands of routes to go at in the Mont Blanc Range and excellent uplift facilities, Courmayeur makes the perfect venue to really test your alpine skills.
A varied week of technical ice and mixed climbing in the Mont Blanc Range. Routes are chosen to make best use of current weather and conditions, with client aspirations fully taken into account.
Climbing at 1:1 all week gives good flexibility to tailor each week to your particular ambitions, with typical grades in the range AD to D.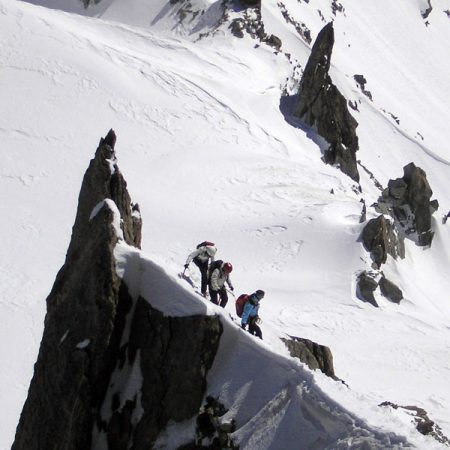 2018 mountaineering in the Alps and outside of the Alps
Our summer and autumn 2018 programs
The best programs for the next summer season