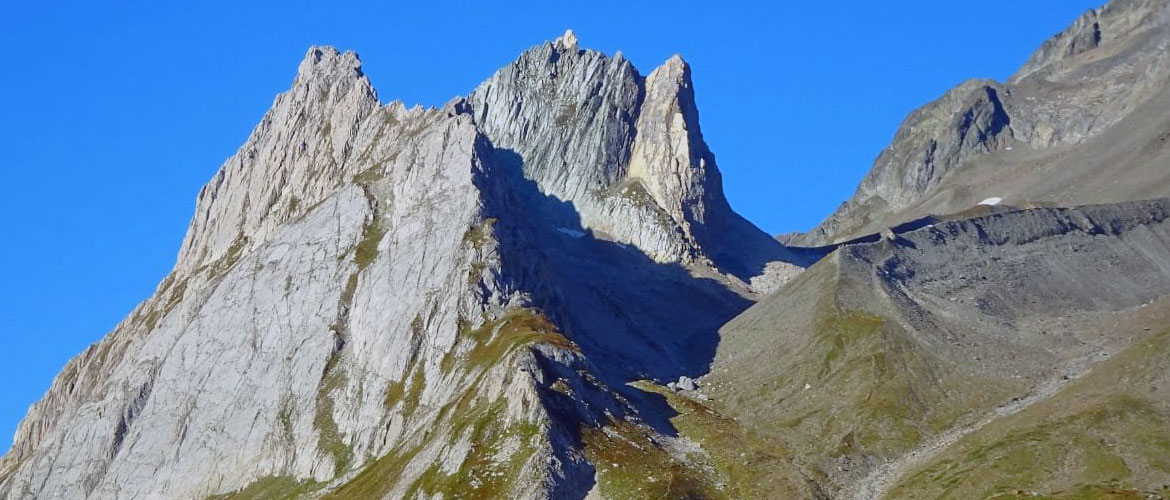 Breithorn is a great little training and acclimatisation climb above the Zermatt-Cervinia in the Monte Rosa Area.
Impressive twin peaks at the head of Val Veny. Thousands of walkers pass below them every year on the Tour du Mont Blanc. The best climbing is on the South peak 2689m, the North peak is slightly higher at 2726m but is composed of much poorer quality rock.
The South East Ridge of the Southern top provides a pleasant alpine rock route on variable quality rock starting directly above the Rifugio Elisabetta Soldini.